3 Ways Food Retailers Will Be Affected by New Commercial Refrigeration Standards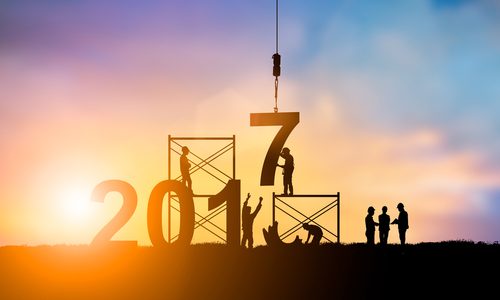 PART TWO OF THREE – WHAT TO EXPECT AND HOW TO PREPARE
On March 27, 2017, new regulations from the Department of Energy requiring greater energy efficiency for commercial refrigerated cases will go into effect. These standards apply only to commercial refrigeration manufacturers, but they will have a significant impact on food retailers. The first part of this three-part series described the standards and outlined their effects. This post will list ways that retailers can prepare for those effects.
Many case models will change — and some will disappear. The new regulations mean that some model lines will be discontinued, and retailers need to know how to operate old and new cases in the same store.
Before you order a new case, ask if it is DOE 2017 compliant. If it isn't, don't buy it. Any penalty for producing a non-compliant case would hit the manufacturer, not the retailer that purchased it. But if the manufacturer is slapped with a cease-and-desist order, the retailer may find that their case will never be made.
Ask your manufacturer how pre-DOE 2017 cases will be serviced. Find out whether you'll be able to fix a case that's not operating properly or replace a worn-out part. Will the manufacturer supply a technician or train your own technicians to deal with any issues? Make sure your manufacturer fully explains repairs and retrofits under DOE 2017.
New cases will operate differently. Ask how old and new cases will work together.
Many stores will transition to DOE 2017 a few cases at a time — buying new equipment only as necessary to replace old cases. Engage your technicians and engineers in a conversation with your manufacturer. Ask the supplier how operating new and old cases together will work. Will you need to run them on different controllers to accommodate the differences in control set points? Will your mix of old and new cases affect HVAC performance? Make sure your manufacturer can help you come up with a plan for optimizing case performance and the store environment.
New cases will affect store humidity and temperature. Food retailers have long relied on the extra cold air emanating from refrigerated cases to help cool stores.
DOE 2017-compliant cases will have less cold air spill, so stores will need to change the output of their heating and air-conditioning (HVAC) systems to meet ASHRAE 72-2005, an industry standard set by the American Society of Heating, Refrigerating and Air-Conditioning Engineers. This standard aligns with the operational settings of DOE 2017-compliant cases; as long as they are in sync, the store environment and the case performance should be optimized to:
– Ensure customer comfort
– Extend product integrity and longevity
– Reduce liability from condensation
– Minimize case door fogging
– Optimize energy efficiency
In some situations, particularly in newer stores, store managers will simply need to know what's coming and adjust thermostat levels to ASHRAE standards. In other stores, the existing HVAC system will not be adequate, and stores may need to modernize HVAC systems.
NEXT: THE BIG PICTURE