A Commitment to Natural Refrigerants, its Second Nature.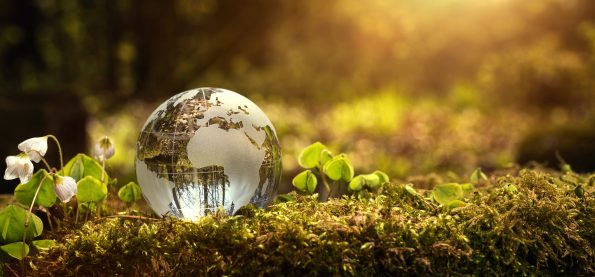 By Kim Camp, Learning Center –
Many retailers are looking ahead to future-proof their business against future regulations and stay ahead of the curve and their competition. While new technologies are constantly being developed, another challenge the industry faces is the impact that governmental regulations, domestic and international have placed on refrigerants with a high global warming potential (GWP) and the effect that has in the marketplace. Today, many retailers have taken the leap and invested in alternative refrigeration systems utilizing CO2, glycol or ammonia, not only to be an environmentally conscious business, but to reap some energy-efficient benefits these natural refrigerants offer.
As a result, natural refrigerant technology is having a significant impact on the market, with considerable market adoption. These new systems are becoming the standard in many operations looking to go the route of natural refrigerants. An example of this is CO2technology; it offers distinct advantages over DX refrigeration systems because they deliver stellar performance while reducing the refrigerant charge and overall carbon footprint. And, the transition to CO2 as a sustainable alternative is booming, as it is considered one of the refrigerants of the future. .
But CO2 is not the only natural refrigerant out there. Other common natural refrigerants like ammonia and Hydrocarbons are making more of an impact in North America. Ammonia has predominantly been used all over the world as a refrigerant for large industrial installations and food processing and utilized in ice rinks and food storage facilities. Why Ammonia? As HCFC and HFC's are phased out, companies are looking for effective replacements and ammonia fits that criteria.  With a GWP and ODP (Ozone Depletion Potential) of 0, ammonia is a highly efficient refrigerant, and is oftentimes used as the upper cascade portion of a cascade system to remove the heat of the low stage. However, Ammonia, like with some refrigerants, is not without its risks. Ammonia is a colorless gas with a pungent smell and, when released into the atmosphere, exposure to high concentrations of ammonia can be fatal.
Hydrocarbons, like propane, have been largely utilized throughout supermarkets throughout Europe and North America and is in fact, a staple in the marketplace. But, propane's adoption here in the US has been slower than Europe potentially due to its flammable classification, low maximum charge of 150 grams, and the fact there are specific equipment and components designed for propane. But, from a business perspective, Propane (R290) can be a good option because of its energy efficiency, reliability, low maintenance, smaller leak rates, a zero ODP and a low GWP of three.
So, when you talk about future-proofing your business, natural refrigerants appear to be the smart choice. With HCFC and HFC's being phased out because of their high GWP and natural refrigerants like CO2 being abundantly available and inexpensive, it's only second nature for retailers to turn to future technologies and refrigeration options.