Narrow Ultra-Low Front Multi-deck Merchandiser
Medium-temperature Narrow Multi-Deck merchandiser with Ultra-Low Front for dairy, deli, produce and beverage products.
In an effort to present our customers with the most accurate and detailed information about our products and services, select products may not present all the information that should be available. Please know we are working expeditiously to provide this information for you.
In the meantime, should you have any questions or need additional information, please contact us at info@hillphoenix.com or call us at (678) 285-3264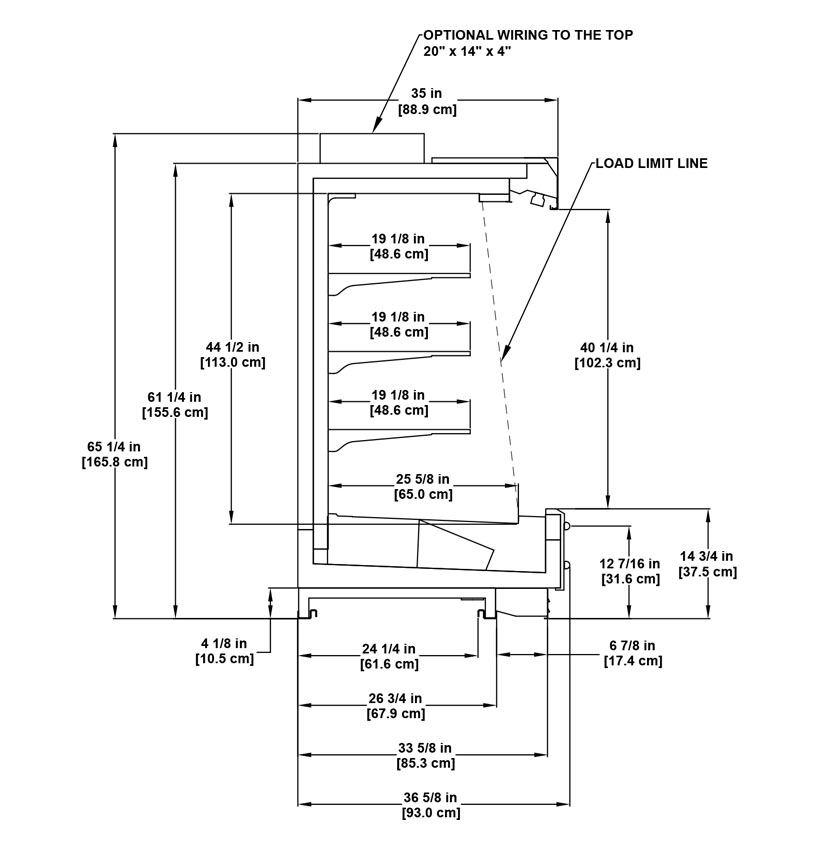 Please consult Hillphoenix Engineering Reference Manual for dimensions, plan views and technical specifications. Specifications subject to change without notice. Designed for optional performance in store environments where temperature and humidity do not exceed 75 degrees and 55% R.H. Certified to UP 471 and ANSI/NSF Standard 7.