Self-Service Island
Octagonal or round hot deli merchandiser.
Base Model Features
Choice of 5' or 6' width.

Stainless steel exterior and interior.

Flat bottom stainless steel deck.

Stainless steel case top.

Choice of single deck, 1 (12") shelf or 2 (12") shelves.

Top light.

Low wattage, long wave radiant heat system.

Electronically controlled zone heating.

Integrated adhesive heat components located in the bottom deck, shelf and overhead.

2" dial thermometer to measure case air temperature.

Conforms to UL Standard 499 and NSF Standard 4 and CAN/CSA C22.2.
Available Options
Painted metal exterior.

Casters.

Granite bottom deck.

Granite case top.

Cart bumper.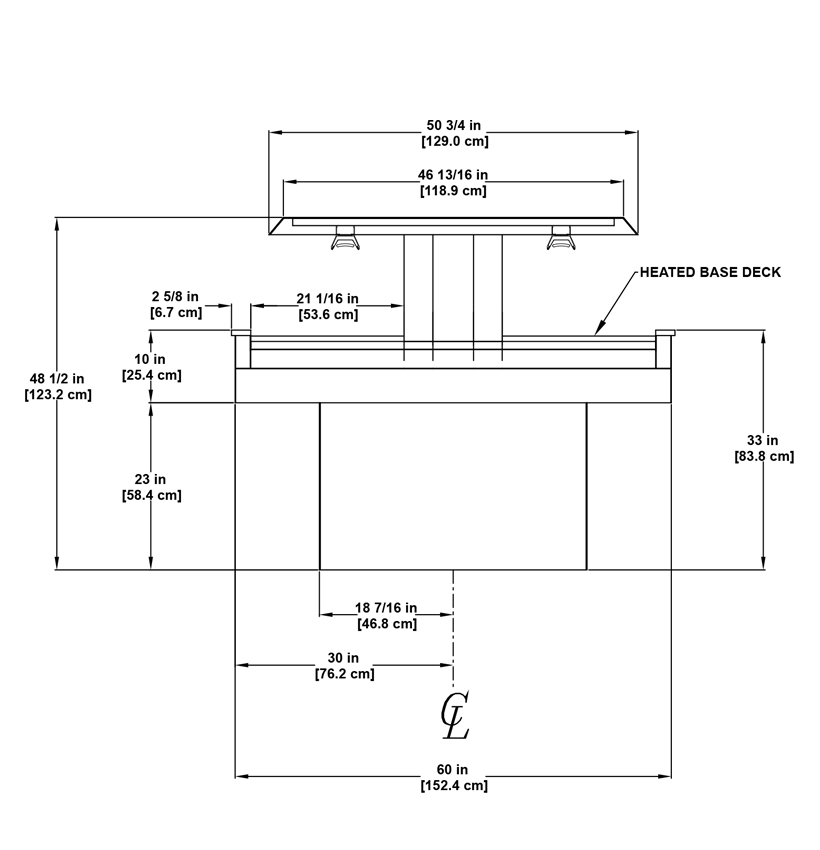 Please consult Hillphoenix Engineering Reference Manual for dimensions, plan views and technical specifications. Specifications subject to change without notice. Designed for optimal performance in store environments where temperature and humidity do not exceed 75°F and 55% R.H. Certified to UL 471, ANSI/NSF Standard 2,7,51 and CAN/CSA C22.2.