Self-Contained Glass Door Reach-In
Medium and low-temperature merchandisers for dairy, deli, bakery, meat, beverage, frozen food and ice cream.

CLARITY® reach-in merchandisers, customized with the ideal frame and door options, deliver superior performance for every need. Multiple sizes and configurations help store merchandisers provide unique refrigeration options and enhanced product displays to create a superior shopper experience.
*Product images may include additional options.
Base Model Features
Bottom-located refrigeration components facilitate serviceability and allow for full top shelf merchandising.

Proprietary Synerg-E® technology with NRGcoil™ and energy-efficient fan motors ensures uniform case performance and lower average product temperatures with optimum energy efficiency.

Low-temp and medium-temp cases line up seamlessly for consistency in store design.

LED lighting for energy efficiency and a stunning merchandise display.

22" shelves for maximum display capacity.

63-3/4" front facings with no planogram restrictions.

Removable castors for easy merchandiser unloading, movement and installation.
Available Options
2, 3, 4 & 5 door with 30" standard swing doors.

Variety of door rail profiles, finishes and handles.

Low-temp doors – Anthony® Infinity 90, ELM D, ELMH.

Medium-temp doors – Anthony Infinity 90 & ELM D.

For a wall of infinity edge glass, choose the Infinity 90 door option.

Modbus controller for ease of use.

Motion sensors for additional energy savings.

Cases can ship with the condensing unit factory or field-installed:
– Factory-installed condensing units (JNRZHA, JNRBHA) ship fully piped and plumbed with single-point wiring for easy installation.
– Field-installed condensing units (JNRZHSA, JNRZHSA) ship with minimal assembly required and incorporate a special baseframe option allowing it to fit through an 80" door. And a loading dock is not required because the design incorporates a special low base on wheels and a condensing unit that is installed on site.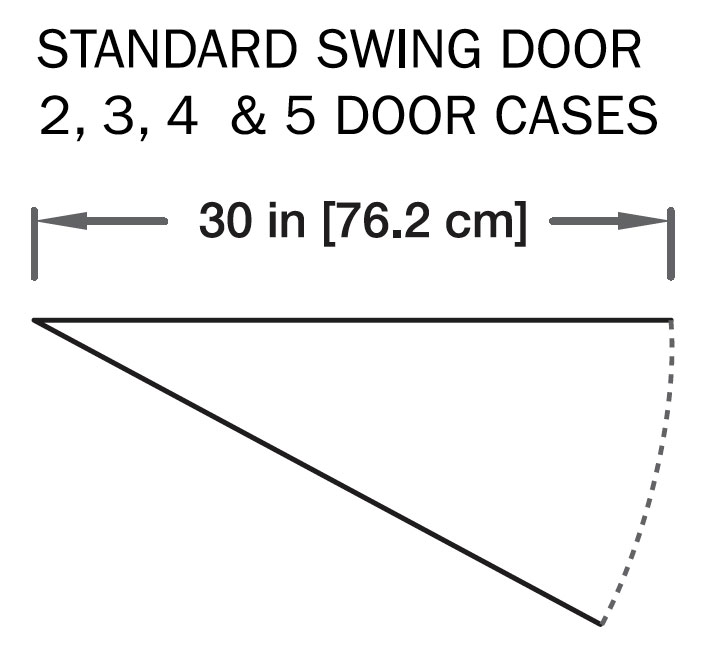 Door Options – Consult Hillphoenix Engineering Reference Manual for more available options.
JNRZBHSA
Field-Installed Condensing Unit*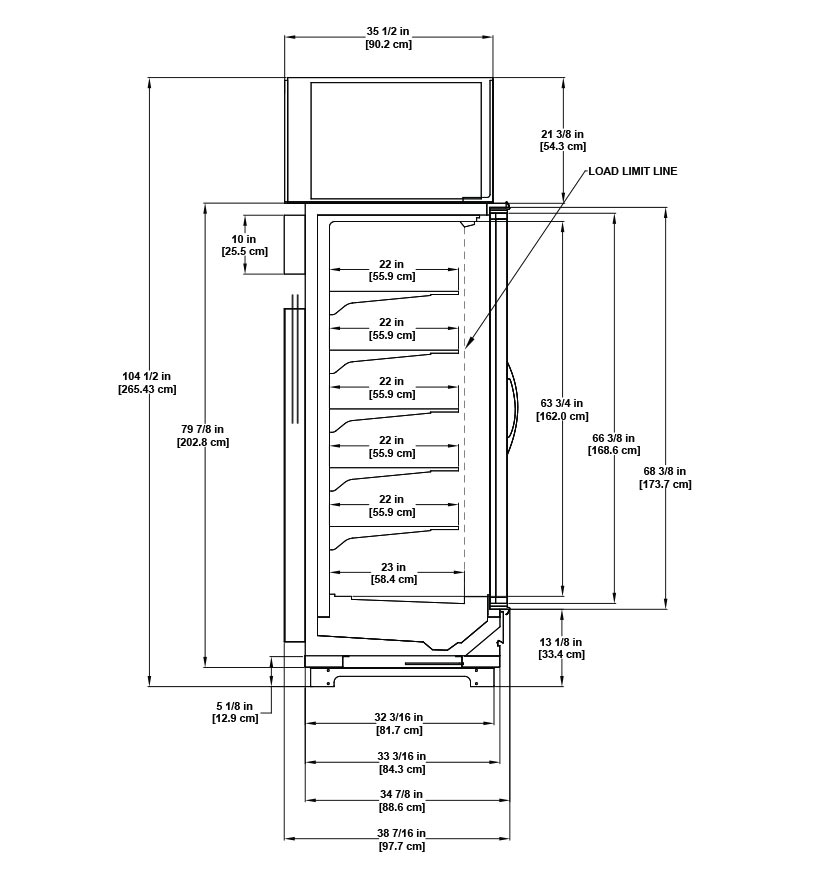 *Specialized Base Frame:
Case fits through 80" doorway with shipping undercarriage removed.
2" lifting brackets (installed) & 3.25" ship loose risers combine for 5" base frame once installed.
Drain traps ship loose.
JNRZBHA
Field-Installed Condensing Unit
Please consult Hillphoenix Engineering Reference Manual for dimensions, plan views and technical specifications. Specifications subject to change without notice. Designed for optional performance in store environments where temperature and humidity do not exceed 75 degrees and 55% R.H. Certified to UP 471 and ANSI/NSF Standard 7.