Multi-Deck Self Contained Merchandiser
Medium Temperarute Self-Contained merchandiser for meat and meal kits.
Base Model Features:
Bottom mounted condensing unit provides lower overall profile for clearer line of sight throughout store department. Condensing unit with removable condenser fan shroud and motor assemblies installed on slide out tray facilitates ease of service.
Proprietary Synerg-E® technology with NRGcoil™ and energy efficient fan motors ensure uniform case performance and lower average product temperatures with optimum energy efficiency.
Bottom-mounted copper coil and lift-up fan plenum with easily-removable fan basket and motor assembly for ease of maintenance.
Electronic case controller manages case performance for consistent temperature and product integrity.
Innovative Clearvoyant® LED lighting enhances visual impact of product driving consumer purchase intent.
Seamless tank liner provides positive drain runoff and enhanced sanitation.
Removable caster's for easy merchandiser unloading and movement during installation.
Available Options:
Available in 6'case lengths
33" flat front with 6" thermopane glass or 33" Origin2 front with 6" thermopane glass.
Flat of curved cornice.
Square or solid ends.
(2) rows of standard output or (1) row of high output LED cornice lights.
Epoxy coated wire or plexiglas product stops available to fit your store aesthetics.
Polymer or metal end trim.
Unique Fresh Meat Configuration:
3) Rows of tier shelves at 18", 20" and 22" with one row of standard output LED's.
Case design ensures all products are illuminated to look fresh and appealing. This is accomplished by using a 9" mirror with directional LED canopy and shelf lights.
Clearoyant® LED light designed specifically for use in fresh meat applications.
Industry-leading LED specifications – red saturation (R9) is greater than 67.
Perfect for Meal Kits
45% of shoppers prefer to shop in-store rather than online. 42% plan on buying kits more frequently during the next 3 years. 32% plan to continue … View Infographic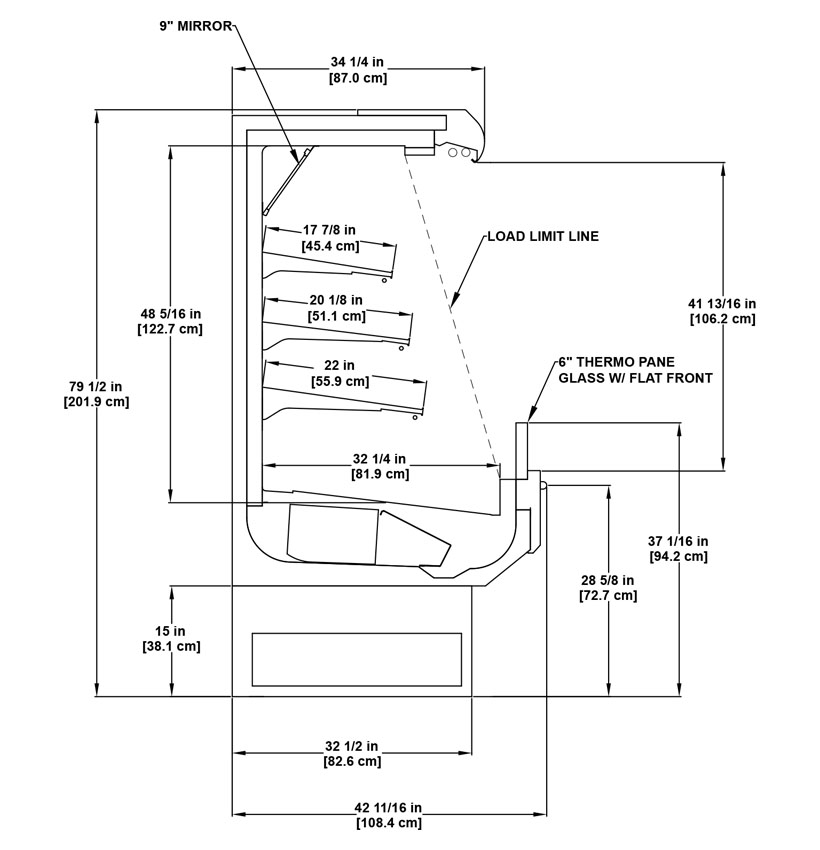 Please consult Hillphoenix Engineering Reference Manual for dimensions, plan views and technical specifications. Specifications subject to change without notice. Designed for optional performance in store environments where temperature and humidity do not exceed 75 degrees and 55% R.H. Certified to UP 471 and ANSI/NSF Standard 7.