Narrow Island
Narrow island case for frozen food, ice cream and medium-temperature applications. Dual temperature capability available.
Base Model Features
Advanced coil design provides consistent The narrow footprint of the ONIZ is ideal for smaller spaces or when trying to maximize floor space.
Deep bin depth easily accommodates maximum pack-out of product.
Adjustable wire display racks can be placed at multiple levels for that "just right" display.
ECM energy efficient fan motors are provided as a standard offering.
Advanced coil and baffle design provides consistent temperatures throughout the spacious bin for maintaining product integrity.
Abundant product facings maximize display impact of this wide island case.
Superior exterior fit and finish for clean, eye-catching lines.
Lift up fan plenum provides easy access for coil cleaning.
Easily removable fan assembly.
Removable castors for easy merchandiser unloading and installation.
Available Options
Available lengths: 6', 8', 10' and 12'.
Base frames available in different heights.
Fronts are available in solid or glass construction.
Custom colors, finishes and textures available to meet any merchandising plan.
Optional dual temp switch allows quick and easy change between medium and low temp applications for increased merchandising flexibility.
Available with open ends for versatile lineups.
Electric or hot case defrost are available to meet your particular design preferences.
Arrangements for glycol and CO

2

applications are available.
Exclusive SmartValve

™

energy-saving technology available
Optional electrical outlet can be installed in the kickplate for easy power access.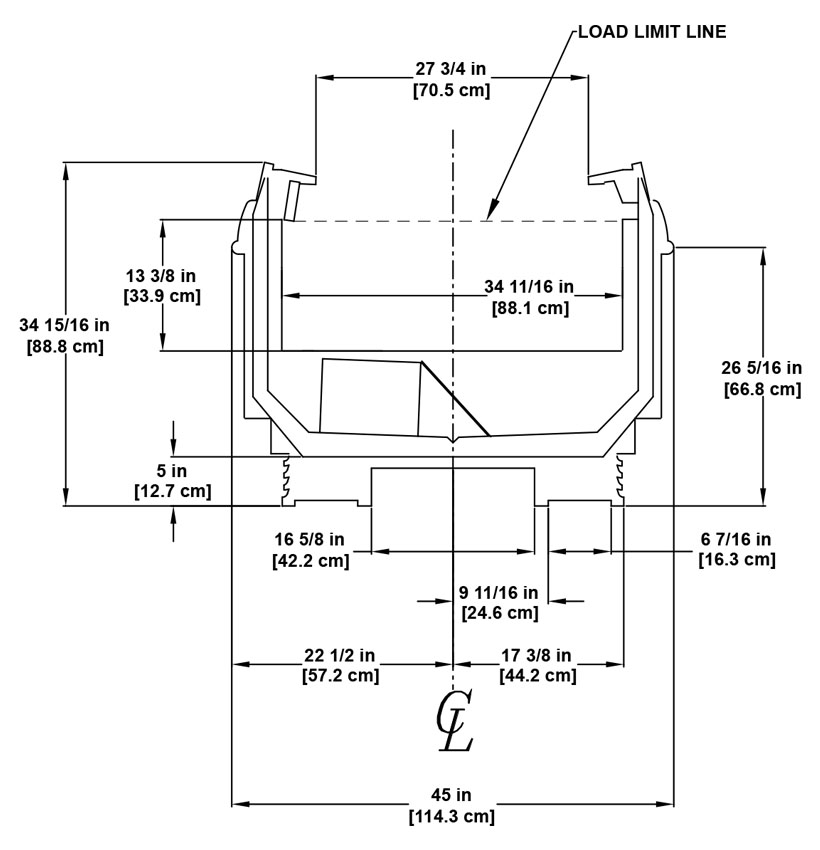 Please consult Hillphoenix Engineering Reference Manual for dimensions, plan views and technical specifications. Specifications subject to change without notice. Designed for optional performance in store environments where temperature and humidity do not exceed 75 degrees and 55% R.H. Certified to UP 471 and ANSI/NSF Standard 7.