Sustainable, Energy-efficient Outdoor Refrigeration Solution for Industrial Applications
AdaptaPak™ distributed refrigeration system was designed specifically to improve the performance of refrigeration installation in industrial applications. The distributed refrigeration system features a clean, low-height design to minimize rooftop visibility. It shares suction, discharge and integrated condenser across several compressors, and as a result, compressor capacity can be varied to match the required loads — a much more efficient design compared to single-unit installations.
Improve Energy Efficiency
Ease of Installation
Ease of Service & Accessibility
Low Profile Design
Weatherproof Enclosure to Ensure Performance and Protection
The benefits make AdaptaPak an overwhelming choice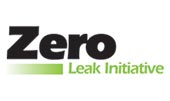 Better Practices Make Better Systems
There are many reasons why Hillphoenix® Refrigeration Systems continues to lead the industry. Why? No matter what the application or the specific refrigeration need, we can offer our customers a wide variety of options and configurations. The simple answer is that we harness the best technologies and field-proven procedures and fit them to a higher set of standards.