Industrial Enclosures for Industrial Refrigeration or Power Systems
Our industrial enclosures provide the solution for dedicated or multi-use refrigeration system and power system enclosures that stand the test of time.
Because they may be customized, Hillphoenix industrial enclosures span the spectrum of size and design. These highly flexible enclosures may be configured and outfitted in almost any manner desired to suit the individual customer's needs. An industrial enclosure helps to maximize the lifetime of your equipment by maintain and preserve your investment.
Hillphoenix industrial enclosures are available as a standalone roof unit, a slab-mounted unit, or installed in the mezzanine of your location. They are readily accessible for maintenance and upgrade.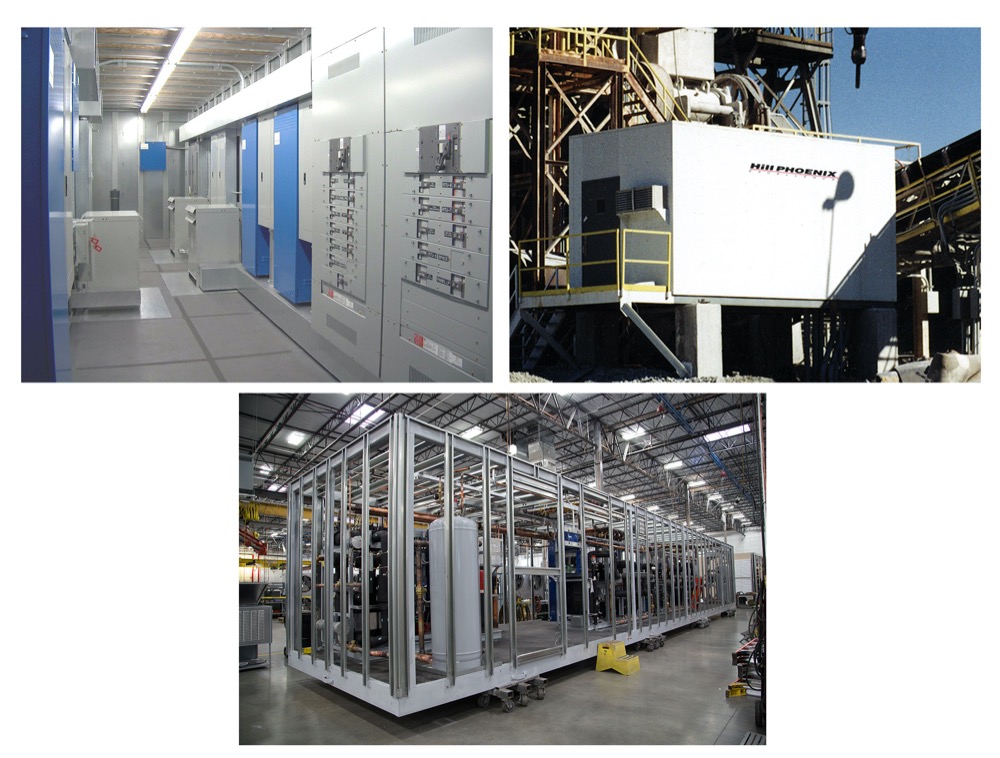 Benefits:
Hillphoenix industrial enclosures span the spectrum in size and design. Your personal specifications are turned into the highly functional space your equipment deserves. Our industrial enclosures have all of the features required to preserve and protect your valuable equipment:
May be sized and prepared for mounting wherever convenient
Robust steel frame construction provides sturdiness
Insulation – for sound and/or heating and cooling
Weather/moisture resistant
Protection from dust and dirt
Access options – provide for the security of equipment
Maintenance of equipment operability
Larger enclosures that provide a lighted, protected environment for the comfortable performance of various repair and maintenance activities
Air circulation options with motorized intake dampers and fans
Contents may include mechanical and electrical equipment, such as:
Main electrical switchgear
460/208/120 volt distribution panels
Lighting control panels
Building management systems
Emergency generators
Piping header access points