The more things change the more they remain the same… Merchandisers are still looking for cooling systems that keep product fresher, longer.
Cases with Coolgenix® conductive cooling technology are designed and built to deliver everything from a better customer experience to a better bottom line. They maintain product freshness better. Their innovative secondary coolant technology is better for the environment. Coolgenix is simply a better choice all the way around. The proof? The hundreds— and counting — of Coolgenix installations across the nation.
Coolgenix is exclusive technology developed by Hillphoenix that cools through conductive cooling
Display cases that utilize Coolgenix technology extend the product life of meat and seafood beyond the expectations of traditional gravity coil or blower coil refrigeration systems. The patented glycol coolant system uses a combination of gravity coils and display pan heat exchangers to keep product between 34-35° Fahrenheit.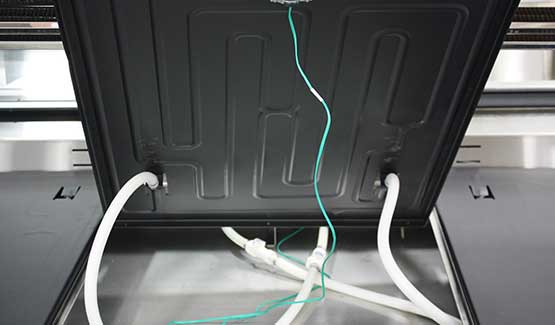 Better for the Environment
Glycol, an all natural green alternative to ozone depleting HFC refrigerants, is used in Coolgenix deck pans to create conduction cooling.  The glycol that flows through the deck pans is food-grade propylene glycol and water. The food grade coolant will not harm the product and is not toxic.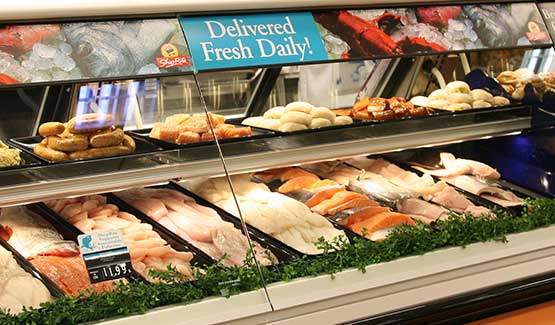 Better for Your Bottom Line
Coolgenix 2.0 reduces labor costs because there's no need to shrink wrap and remove product from the case after hours.  In seafood applications, there is no need no need for ice.  Labor costs associated with filling and changing out ice in a seafood case are gone along with ice machine maintenance.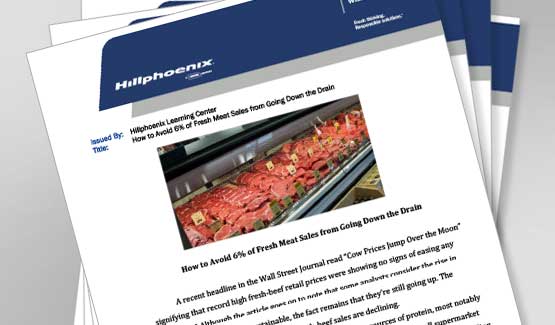 A recent headline in the Wall Street Journal read "Cow Prices Jump Over the Moon" signifying that record high fresh-beef retail prices were showing no signs of easing any time soon. The overall effect, not surprisingly, is that fresh-beef sales are declining.