Advansor CO2 Transcritical Booster System - Good for You, Good for the Environment
Industrial Refrigeration systems have traditionally relied upon two refrigeration coolant technologies for decades. Ammonia has been the de facto standard for very large systems. Synthetic halocarbon refrigerants – in use since the 1920s – account for the rest. Regulations put in place to control the usage of both—ammonia for its safety issues and the synthetics for their ozone depletion and global warming concerns – have made the two coolant technologies extremely problematic.
Enter CO2 and Advansor by Hillphoenix
The Advansor transcritical booster system utilizes only one refrigerant—the abundantly available, completely sustainable and economical CO2. CO2 is neither flammable nor toxic, making it ideal in terms of installation and system operation. Further, all Advansor booster systems are carefully manufactured to achieve optimal, safe, and service-friendly operation. State-of-the-art oil control, flash gas control, and pressure regulation systems make Advansor the most reliable and energy-efficient CO2 refrigeration system on the market.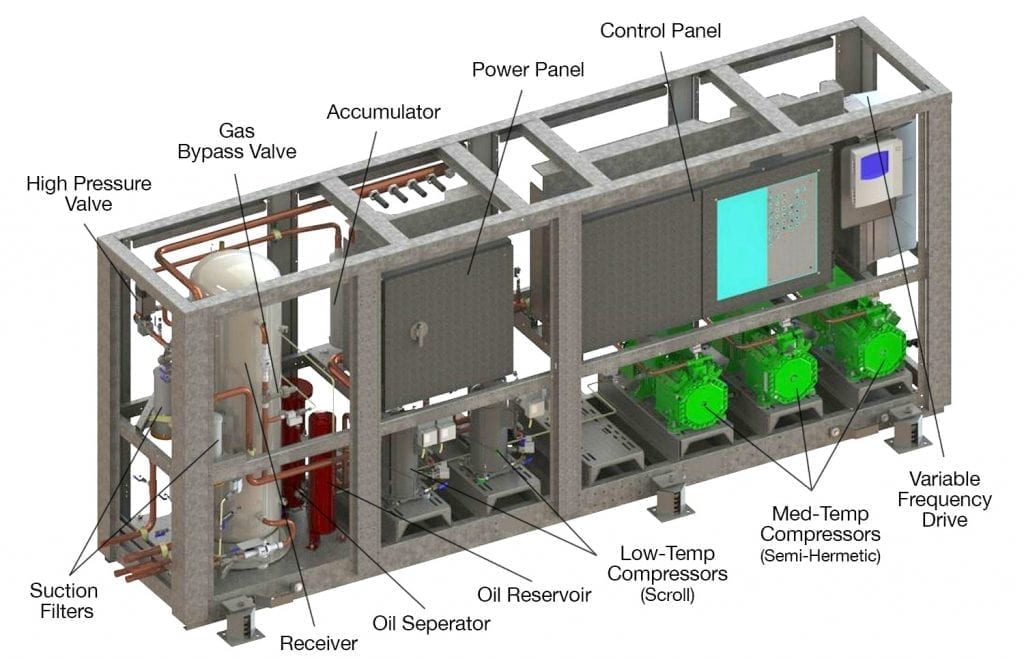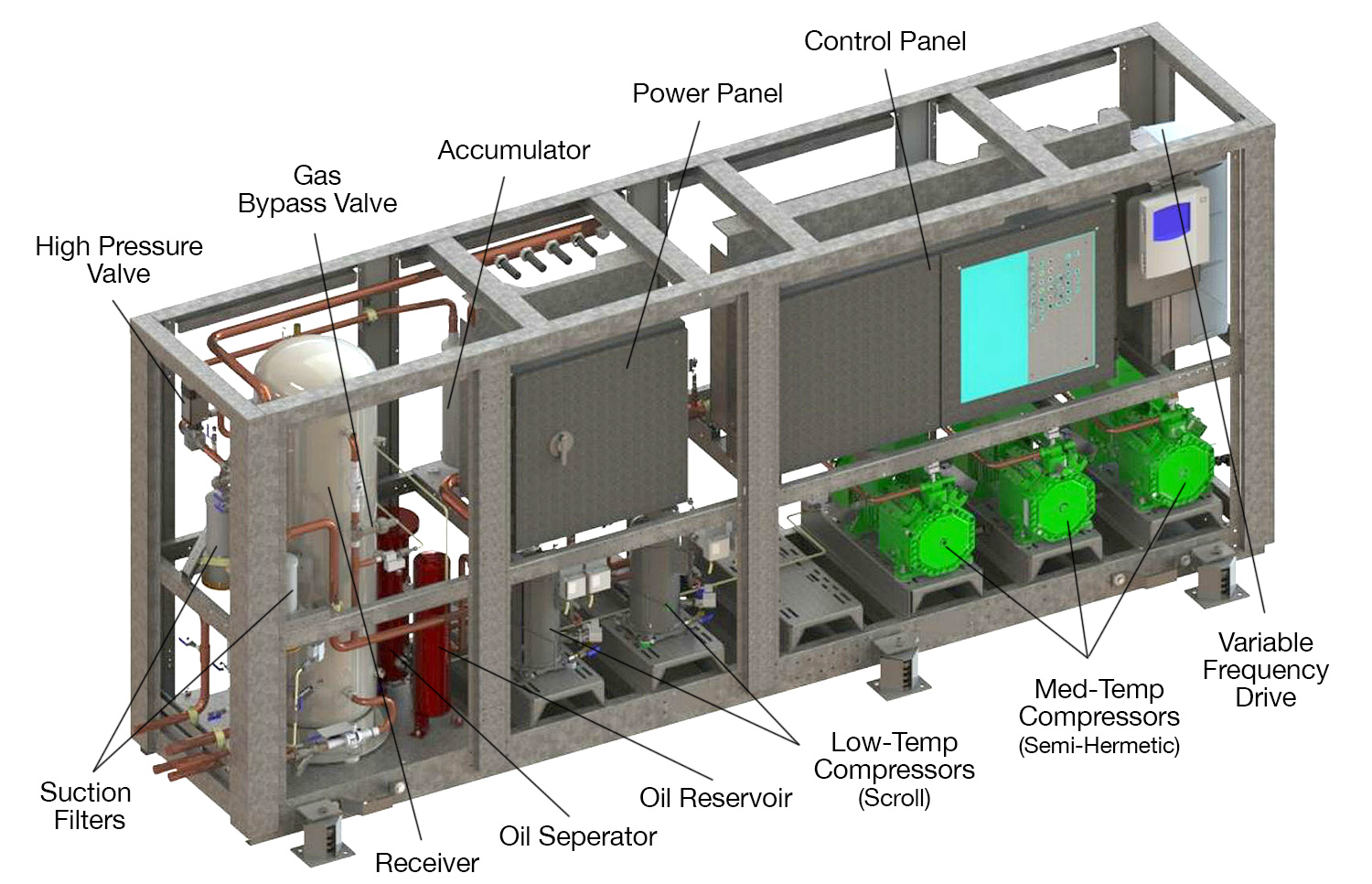 It's an HFC-free system – CO2 (R-744) is the only refrigerant used.
CO2 is a "natural refrigerant" that is non-ozone-depleting (ODP=0) with almost no global warming potential (GWP=1).
CO2 transcritical systems have proven themselves in thousands of installations throughout Europe.
Advansor technology has a 5-year track record with over 500 installations and counting.
The system's higher quality heat reclaim opportunities improve store energy performance.
Advansor systems require a lower CO2 charge and have a smaller weight and footprint compared to CO2 secondary systems.
More efficient than conventional HFC systems in some climates.
An excellent way to help achieve GreenChill Platinum Level Certification.
Better Practices Make Better Systems
There are many reasons why Hillphoenix
®
Refrigeration Systems continues to lead the industry. Why? No matter what the application or the specific refrigeration need, we can offer our customers a wide variety of options and configurations.
Learn More