The US EPA enacted SNAP rules 20 & 21, intended to reduce green house gas emissions
SNAP 20 & 21 were vacated as the result of a suit filed against the EPA by Mexichem Fluor
On April 7th, 2020 the US Court of Appeals ruled in favor of reinstating portions of SNAP 20 & 21
The impact of this ruling on GWP regulations is unclear, but Dover Food Retail recommends and supports the use of low GWP refrigerants whenever possible
While the future is uncertain, Dover Food Retail will continue to monitor the situation and provide regulatory compliant refrigeration options for all our customers.
In lieu of a final decision from the US federal government for regulations at a national level, individual states (including CA, WA, NJ, & VT) are implementing their own iterations of SNAP 20 & 21.  It is Dover Food Retail's recommendation that end users seek the lowest GWP solution; CO2, micro-distributed, and distributed low GWP solutions whenever possible.
For additional details on the SNAP 20 & 21 rules, please see below: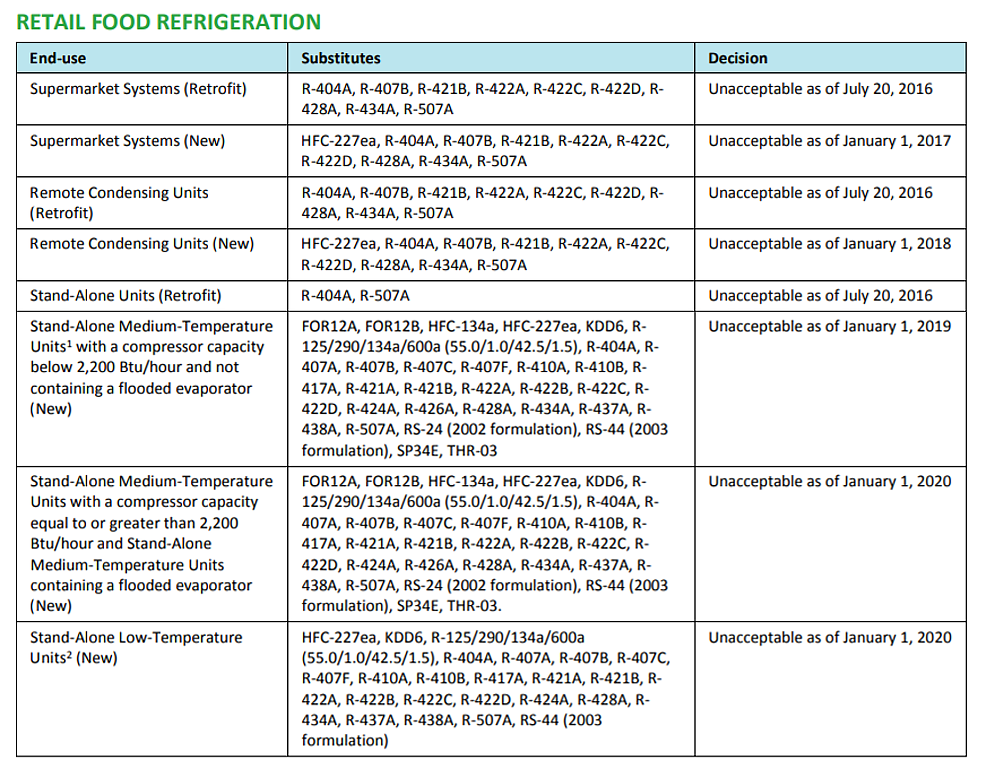 SNAP Rule 20 and 21 Fact Sheets that show which refrigerants are not allowed
https://www.epa.gov/sites/production/files/2016-12/documents/snap_regulatory_factsheet_july20_2015.pdf
https://www.epa.gov/sites/production/files/2016-12/documents/snap_action_scr2_factsheet.pdf